The Most Diverse Window Film Selection for Dallas
If you're a Dallas homeowner or business owner, you've probably heard about window tinting. While the most popular reason for installing film is to get energy savings, this application can offer a wide array of other benefits to any home or commercial space. Known as one of the fastest-growing cities in the U.S., Dallas properties offer endless window tinting opportunities for homeowners and business owners to benefit from. Famous for its barbecue and Tex-Mex cuisine, Dallas draws visitors from all over the nation. Dallas features distinct Texas culture and extreme weather due to its proximity to Tornado Alley. Dallas is prone to tornadoes and hailstorms, making window film a necessity for residential and commercial properties.
Scottish Window Tinting is proud to be the trusted window film company serving Dallas.
The Acclaimed Dallas Window Film Contractor You Can Trust
Angie's List A Rating Business
We're proud of our comprehensive A rating on Angie's list from all our reviews from the last decade. We've received A ratings across the board for price, quality, responsiveness, punctuality, and professionalism. We welcome all Dallas residents to work with us on your next window film project.
Vista Dealer of the Year
Scottish Window Tinting is honored to announce our recent award on behalf of Eastman and Llumar SelectPro for "Best in the West" window film contractor. As the Western Vista dealer of the year, we're humbled by the recognition of our work ethic, consistency, and dedication to our customers and community. We strive to continue being the recognized leader in our industry and are proud of our recent accomplishments, our hard working team, and all of our wonderful Dallas clients.
BBB Accredited Business
Scottish Window Tinting has an A+ rating with BBB providing excellent customer service for the Dallas area. We recently received a Gold Star award from BBB indicating zero customer service complaints for every year in business. We're proud to be an accredited BBB business and look forward to showing you the Scottish Difference.
Featuring Residential Security for Dallas
Choose the Window Film Contractor You Can Trust
When working with Scottish Window Tinting you know you're working with a reputable company. We've been in business for over 10 years, have an A+ rating with the BBB, and in 2017 we won the "Best in the West" award from Eastman/Kodak, the manufacturer of Vista, Huper Optik, and Llumar window films. We invite you to consider experiencing the "Scottish Difference" when exploring options for your next Dallas window film project.
Dallas can greatly benefit from window film solutions. Both commercial and residential properties throughout Dallas can experience a multitude of diverse advantages from security to energy efficiency. Whether you're looking to improve energy efficiency in your office high-rise in Oak Lawn or reduce glare for family movie nights in your Preston Hollow home, Scottish Window Tinting has you covered.
The Largest Selection of Window Tinting Manufacturers for Your Dallas Project
Dallas Neighborhoods and Texas Regions We Serve
Dallas Neighborhoods
Scottish Window Tinting offers premium window film services for all the neighborhoods throughout Downtown Dallas, East Dallas, Old East Dallas, Northeast Dallas, North Dallas, Far North Dallas, Northwest Dallas, Oak Cliff, Redbird, Oak Lawn, Southeast Dallas, Far South Dallas, South Central Dallas, Fair Park, and West Dallas. Whether you're looking to increase energy efficiency in your traditional Tudor style home located in Baylor or reduce glare in your office building located in the Reunion District, Scottish Window Tinting has you covered.
Texas Regions
Scottish Window Tinting provides both residential and commercial window tinting services throughout the state of Texas, including Austin, Arlington, Fort Worth, Round Rock, and San Antonio. Whether you're looking for daylight redirecting film for your hospital in Austin or an affordable privacy solution for your home shower in Fort Worth, Scottish Window Tinting has you covered. If you don't see your city listed here, please give us a call– we'd love to help you with your next window film project!
Which Window Film Product Is Right For Your Dallas Neighborhood?
Dallas Window Tinting Project Portfolio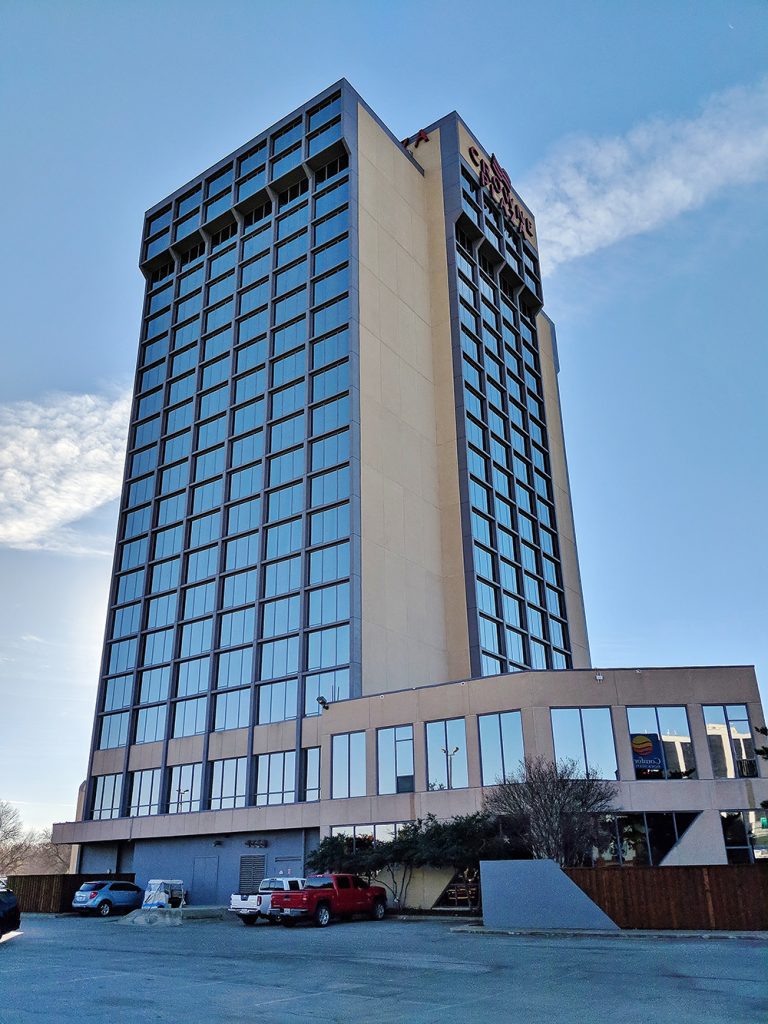 Featured Commercial Window Film Project
The new owner of Crowne Plaza located in Dallas needed to have over 1200 windows replaced at his hotel. Unfortunately, this large, costly renovation was extremely out-of-budget, having him look towards other affordable solutions to optimize functionality and energy efficiency. Scottish Window Tinting provided exterior refinishing services that included window film installation as well as painting the spandrel that was a part of every single window. Exterior refinishing provided great energy efficiency alongside a modernized look to attract new potential customers and give hotel guests a better impression. We're the trusted commercial window film company serving Dallas and offer a wide array of commercial services.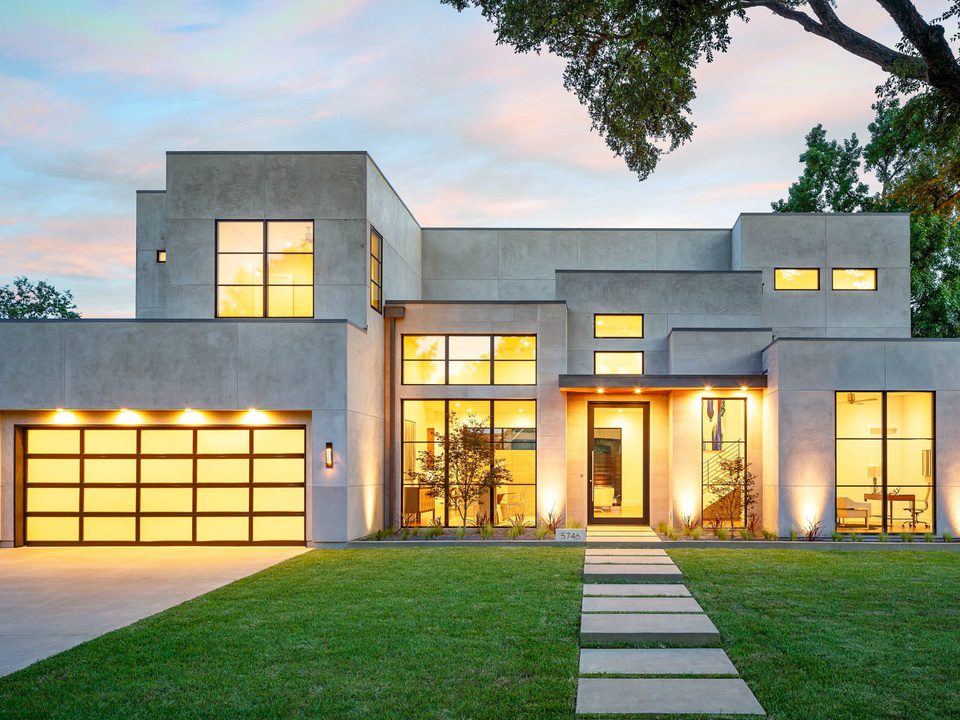 Featured Residential Window Film Project
The Thompson family's home lacked direct shade and had a large amount of glare that affected Susan's productivity when she worked from home. The glare in their home affected both the home office as well as their TV in the family room. Scottish Window Tinting installed glare reduction window film throughout affected areas of their home, optimizing comfort with all screen viewing activities. Susan now enjoys working from home and family movie night is now a weekly event. As Dallas's trusted window film contractor, we can help you with all of your residential needs.
Dallas Window Film & Tinting Blogs
Are you someone who loves spending time in the sun? No doubt, there are benefits of getting enough sunlight, including mood-boosting benefits and health benefits. But too much of a good thing can be not so great, and sun exposure also has its risks. That's why it's a good idea...
Read More
If you have any questions about window tinting for your Dallas home or business, regardless of your needs, don't hesitate to contact us today for more information on the process and our products. We'll be happy to schedule your consultation to get started right away!