A Wide Range of Window Film Options for Salt Lake City Metro Area
The neighborhoods of Salt Lake City tell the story of a beautiful and modern oasis of culture and innovation that still manages to maintain much of its historical traditions. Founded on simple principles in the pioneer days of America's youth, Salt Lake City helped bring the west and east sides of the nation together. Nowadays, it is not only a modernized city with unique and blossoming industries but a central location for many progressive religious organizations. Businesses, religious organizations, and the homeowners that make up this awesome city can all benefit from the varieties of window film that Scottish Window Tinting has to offer.
Scottish Window Tinting is proud to the trusted window film company serving Salt Lake City.
Salt Lake City's Certified Window Film Contractor You Can Trust
BBB Accredited Business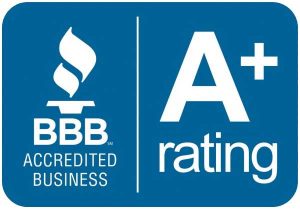 Scottish Window Tinting has an A+ rating with BBB providing excellent customer service for the Salt Lake City area. We recently received a Gold Star award from BBB indicating zero customer service complaints for every year in business. We're proud to be an accredited BBB business and look forward to showing you the Scottish Difference.
Vista Dealer of the Year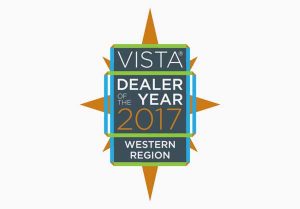 Scottish Window Tinting is honored to announce our recent award on behalf of Eastman and Llumar SelectPro for "Best in the West" window film contractor. As the Western Vista dealer of the year, we're humbled by the recognition of our work ethic, consistency, and dedication to our customers and community. We strive to continue being the recognized leader in our industry and are proud of our recent accomplishments, our hard working team, and all of our wonderful Salt Lake City clients.
Angie's List A Rating Business
We're proud of our comprehensive A rating on Angie's list from all our reviews from the last decade. We've received A ratings across the board for price, quality, responsiveness, punctuality, and professionalism. We welcome all Salt Lake City residents to work with us on your next window film project.
Featuring Security Film for Salt Lake City Schools
Choose a Window Film Contractor You Can Trust
When working with Scottish Window Tinting you know you're working with a reputable company. We've been in business for over 10 years, have an A+ rating with the BBB, and in 2017 we won the "Best in the West" award from Eastman/Kodak, the manufacturer of Vista, Llumar, and Huper Optik window films. We invite you to experience the "Scottish Difference" when exploring options for your next Salt Lake City window tinting project.
Salt Lake City features many opportunities to take advantage of window film solutions. Both commercial and residential properties throughout Salt Lake City can experience numerous diverse benefits from glare reduction to safety and security. Whether you're looking to take advantage of energy savings in your Sugar House District condo or add premium security measures to your restaurant located in The Avenues, Scottish Window Tinting has you covered.
When you work with us, you'll experience:
Hassle-free installation and competitive pricing
Quality workmanship and attention to detail
Outstanding customer service and great communication
An immaculate install that works as beautifully as it looks
The very best products to provide you with a quick ROI
An Extensive Selection of Window Film Brands for Your Salt Lake City Project
Scottish Window Tinting is proud to serve the state of Utah, offering premium commercial and residential window tinting services for Salt Lake City and surrounding neighborhoods and cities. Scottish Window Tinting offers window film installation for Beaver, Brigham City, Castle Dale, Coalville, Duchesne, Farmington, Fillmore, Heber City, Junction, Kanab, Loa, Logan, Manila, Manti, Moab, Monticello, Morgan, Nephi, Ogden, Park City, Panguitch, Parowan, Price, Provo, Randolph, Richfield, St. George, Tooele, Vernal, and many more. We can't wait to help you with your next window film project!
Which Window Film Product Is Right For Your Salt Lake City Neighborhood?
Salt Lake City Window Film Project Portfolio
Featured Commercial Project
Scottish Window Tinting is proud to have completed a threat assessment alongside security film installation at the Vivint Smart Home Arena in Salt Lake City. We conducted a threat assessment on entry points and installed security film on various glass entryways to ensure optimal safety for their patrons and staff members. With countless commercial services available, we're the trusted window film company for Salt Lake City.
Featured Residential Project
Scottish Window Tinting is honored to have helped local residents, the Parker family, by installing energy-efficient window film throughout their home located in Sugar House. The Parker family had outdated windows which couldn't keep up with their heating and cooling needs. After window film installation, this Salt Lake City family was thrilled with their lowered energy costs and more comfortable home. Work with Salt Lake City's leading residential window film contractor.
Testimonials from Our Customers in Salt Lake City
"We recently bought a home on a hill. We fell in love with it right away. But after a few weeks of living here, the glare and heat from the sun started to bother us. There are no trees around our home to shade it. We called Scottish Window Tinting and they were able to come out and install a window film made by Vista. Almost immediately, we noticed the difference. Our home is much more comfortable and we save money on electricity each month too!"
– Evelyn & Jacob S.
"We were looking for ways to cut costs so we could free up our budget in order to make some renovations to our store. One of our associates told us about window film. We decided to look into it and saw that energy efficiency was one of the main benefits. After that, we called Scottish Window Tinting. They did an amazing job installing solar control window film and our store looks beautiful."
– Patrick & Denise W.
"We love our neighborhood, but when we started hearing about break-ins in the area, we became concerned. One of our neighbors told us they had security window film installed as a precaution and we decided to do the same. We chose Scottish Window Tinting because of their reputation. Our installers were friendly and professional the whole time. And now we can sleep easy at night knowing our home is safe."
– Robert & Ingrid M.
Salt Lake City Window Film FAQ
At Scottish Window Tinting, we want the best for our customers. We believe in empowering our customers with the tools and information they need to make an informed decision.
Every property owner's journey is different. Whether this is your first time buying window film or your second, third, or fourth experience, we want you to feel confident as you're getting started.
The following information is meant to provide valuable insight and answer some of the most commonly asked questions about window film in Salt Lake City.
Salt Lake City Window Tinting Blog
Did you know that Salt Lake City is one of the top foodie cities in the U.S.? Restaurant-goers in the Salt Lake City mean business and it's up to you to make sure their expectations are met! Window film can help your Salt Lake City restaurant become a fun, fabulous...
Read More
Scottish Window Tinting offers all the top-of-the-line window film solutions from innovative, premium manufacturers. Whether you're in Salt Lake City, Ogden, Park City, or Provo, we're happy to assist you with your next window tinting project.
Contact us today for a free on-site consultation or for any questions regarding window film and what product is best for your Utah property.