Window Tinting For Your Dallas Commercial Location
Perhaps the smartest business decision a Dallas business owner can make is deciding to have the windows tinted on your commercial location tinted.  Across the board the reasons for wanting or needing window tint differ from location to location but one thing that stays the same is the need for an experienced installer, an installer with vast product knowledge and an installer with strong industry partnerships.  These factors play a huge role in the success of your installation and ultimately  the success of your businesses.  Window tinting is designed to solve a myriad of problems, especially those pertaining to commercial properties coping with the issues created by the intense, Texas sun.  But, the benefits of window tint are much more than those related to the sun and include: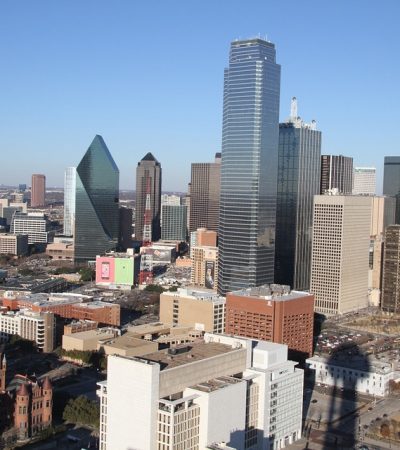 Dallas Commercial Window Tinting Applications
When you decide window tinting is the best option for your buildings or you simply want to discuss your options–Scottish Window Tinting should be your window tinting company of choice.  Businesses and people turn to us for superior performance and the best production selection in Dallas.  We also have an expansive amount of experience in numerous tinting applications relevant to commercial properties who want to protect their investment and increase profit.  
Our experience includes window tint applications on:
Schools

Airports

Government Buildings

Stadiums

Convention Centers

Airports

Restaurants

Hotels
Dallas's Window Tinting Experts
Whatever your commercial window tinting needs, the company for the job is, undoubtedly, Scottish Window Tinting. Our professionalism and commitment to excellence is apparent from your first call  until the final skilled installer punches your job outt. With over 10 years of experience in the window film industry, we, at Scottish Window Tinting, have applied tens of thousands of feet of window tint and know what it takes to get the job right the first time, on time, every time.