With high-performance window film, Denver residents can receive a wide variety of different benefits. With product lines for both commercial and residential applications, there are window films to meet all kinds of needs. Let's take a look at the main categories and their main benefits.
1. Energy saving window film. This is the kind you might be most familiar with. It is designed to change the conductivity of the glass, blocking it from gaining and transmitting heat into your home in the summer, and losing heat in the winter. Clients with huge commercial buildings and hundreds of windows, such as hotels and large municipal buildings, already know how much of their overhead goes to heating and cooling costs. Energy efficiency window film can save them big bucks, year after year. But a single homeowner can also save substantially as well. Some of our clients report no longer even needing their air conditioners in the summer!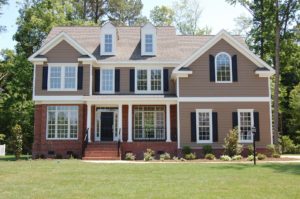 2. Security/loss prevention window film. This is another high-performance product that will add another layer of security to the windows in a home, a store, a government building, or any other windows. The benefits of this product? With this type of window film, Denver residents can have greater peace of mind knowing no one can break in through your windows. And even if they are smashed, they will stay in place in the frame with the window film holding them together, leaving no mess of glass all over the ground to pose a danger and a lot of clean up.
3. Privacy window film. This product not only adds privacy to any window or glass wall, door, or divider, it comes in several styles that can add style to a room. Privacy window film can give windows a mirrored look from the outside, adding a modern look, or they can come in styles that have the appearance of frosted, colored, or etched glass. The benefit of this window film, Denver? Privacy where you need it while still letting in light.
4. Decorative window film. This category is somewhat interchangeable with privacy, because these films come in colors, patterns, and can even look like stained glass. They also add privacy, but their main purpose is to add a dose of terrific style without the trouble and expense of redecorating. For storefront businesses, decorative window films can be customized with any logo or message, allowing a business owner to use their windows for advertising purposes.
There are yet more types of window films Denver clients are exploring, including anti-graffiti and bomb blast. If you are interested in receiving more information about windows films and their benefits, or receiving a quote, we hope you will contact Scottish Window Tinting today.