Anti-Graffiti Window Film Solutions for Salt Lake City Transit Centers
Salt Lake City is home to one of the best mass transit systems in the country, ranked 3rd in the nation at providing public transportation to about 59% of jobs in the valley. Our transit centers are an important part of city life, and anti-graffiti window film keeps Salt Lake City's public transportation clean and safe for everyone.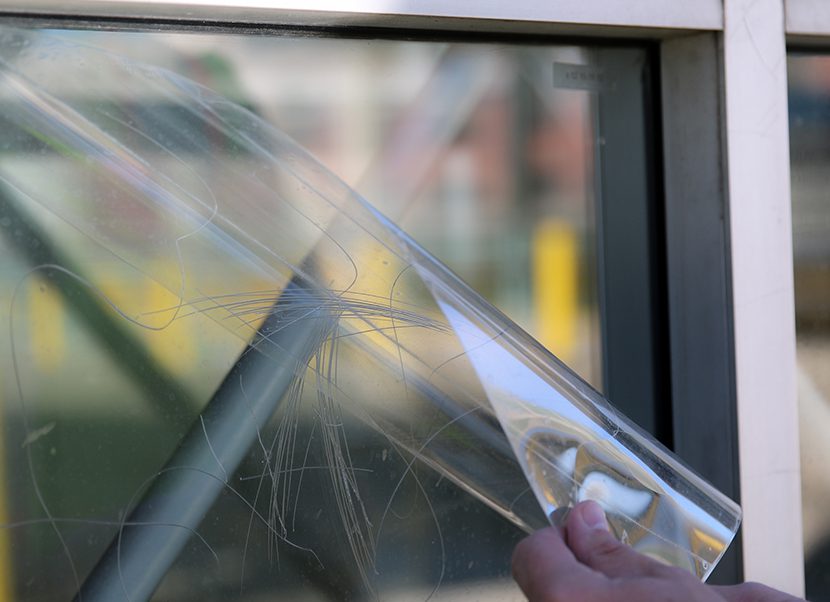 Protecting Your Local Salt Lake City Transit Center
For whatever reason, public transit centers and transportation seem to be a target for vandals. While you may not be able to predict or control the actions of others, you can control how their actions affect you and your occupation. Anti-graffiti window film allows Salt Lake City transit centers to maintain their function as an efficient to get around the city.
Keeping transit centers graffiti-free also maintains a positive image that invites people to come aboard, rather than relying on gas-guzzling personal transportation and leading to increased traffic, pollution, and road accidents.
Guarding Against Vandalism with Anti-Graffiti Window Film
Anti-graffiti window film protects Salt Lake City's transit centers with a nearly undetectable and firmly bonded film that is applied to the exterior of the new or vandalism-free glass. The film is easy to install and replace by a professional technician, yet makes glass surfaces resistant to vandalism from scratches, sharpie, spray paint, or acid etching.
Make the smart and cost-effective decision to install anti-graffiti window film today!
Call Today and Schedule Your Anti-Graffiti Window Film Installation in Salt Lake City
Help preserve the image of your transit center as a safe place for everyone and keep our city beautiful. Contact our local office to learn more about the services and products we offer related to anti-graffiti window film for Salt Lake City area customers.