Save money and energy all year long
We offer an array of energy saving window tinting that will pay for itself in as few as three years with the savings you'll see in your energy bills. But our energy efficiency window films do more than just cut costs. They also provide a ninety nine percent UV block, virtually doing away with the rays of the Colorado sun that cause furnishings and interiors to fade. This can help your flooring, upholstery, art work, and furniture to stay new looking much longer.
The Benefits of Energy-Saving Window Film for Your Home
Window film helps keep all of your efforts in the home to effectively reduce HVAC consumption. This premium solution is the best alternative to window replacement. It offers a quick payback period of three years or less in energy savings alone, providing the best ROI. This window film product also has quick installation benefits, helping you achieve energy efficiency without unnecessary downtime or lengthy installations. Reject solar heat gain, eliminate hot and cold spots throughout your home, and provide a thick layer of insulation on your windows. Energy efficiency home window tinting also cuts glare, making you more comfortable in your own home and able to enjoy the sun all day long, without having to draw the curtains so that you can read your phone, tablet, laptop, or watch your TV.
Wallet Friendly Energy Saving
What if your windows could save you money on your heating and cooling costs, year round? In Colorado's ever-changing climate, with its sweltering summers and frosty winters, many homeowners find they need either air conditioning or heating for much of the year.
The US Department of Energy reports that approximately thirty percent of the energy homeowners use to heat and cool their homes is lost, simply because their windows are uninsulated, particularly as compared to the walls and roof of the home.
But replacing perfectly good windows just to get better insulation is an expensive project, and with today's energy saving/energy efficiency window films, entirely unnecessary. Window films will give you the same benefits as low-E replacement windows at a fraction of the price, and without having to rip out your windows and disrupt your family life.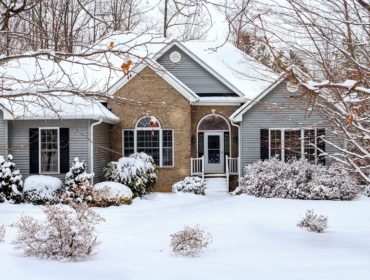 Energy efficiency films block heat loss through the glass, and reflect the heat back into the room. This can eliminate cold spots in the home and make even sitting near a window comfortable. The thick layer of insulation helps keep your heating efforts in. Homeowners typically experience 10% to 15% savings in heating costs during winter months after installing window film.
Energy efficiency films block solar heat gain. If you've ever sat near a window in your home when the sun is pouring through in the summer, you know how much that can heat up your room, and how much harder your air conditioning system needs to work to keep it cool. When heat gain is blocked, rooms stay naturally cooler. Homeowners on average experience a 30% savings during the summer months with window film. This money-saving solution can help keep your home cool all summer long.
Work With the Nation's Trusted Energy-Saving Window Film Expert
At Scottish Window Tinting, we carry the finest, top-performing energy efficiency window films by industry leaders 3M, Vista, Enerlogic, and Llumar. Each of our window films is backed by an excellent warranty and will be installed by one of our highly experienced installers, for a reasonable price.