Window Tinting Case Study: Denver Designer Recommends Window Film to Clients
With incredible scenic views of the Rocky Mountains available right from your own home, it's hard to beat living in Denver. But living at a mile high comes with a price, and we're not talking about the housing market. Exposure to the intense Colorado sunlight can cause serious UV damage to your home and furniture. Luckily there's an easy and cost-efficient way you can protect your family and personal belongings. A recent case study shows that installing window tinting for your Denver home might be the smartest investment you can make.
Denver Homeowners Experience the Benefits of Window Film
Recently, an interior designer from Denver was commissioned to work on a project that involved a home with oversized glass windows. The home sits at about 8,000 feet and has an incredible view of the ski country in the distance. But glare and heat had made the space unbearable for the owners. So the designer partnered with a local window film installer as a solution. They elected to install Vista Ambience VE35, a solar control window film with heat and UV blocking abilities.
The Vista made sense because ultraviolet rays had also been a threat to the home. Ultraviolet light can break down the dyes in fabrics and furnitures through a process called photodegradation. It's what's responsible for bleached colors, warped flooring, and damaged artwork. The designer knew that any work done on the home would be futile unless some type of UV protection was added. The Vista solar control film had the ability to block out 99.9% of UV rays, thus offering the perfect solution.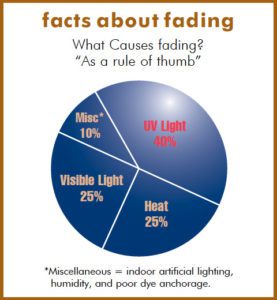 Thanks to the new window film, the owners can now enjoy glare free views of the mountains all year round. The film has also been able to significantly reduce their energy bills. It blocks out excessive heat during the summer and reflects beneficial radiant heat back into the home during the winter. With a high performance window tint in place, this Rocky Mountain home looks better than ever.
Scottish Offers Window Tinting Services in Denver
Learn more about the benefits of window tinting for your Denver home. Call Scottish Window Tinting today to schedule an appointment or get more information. We look forward to working with you on your next home improvement project.